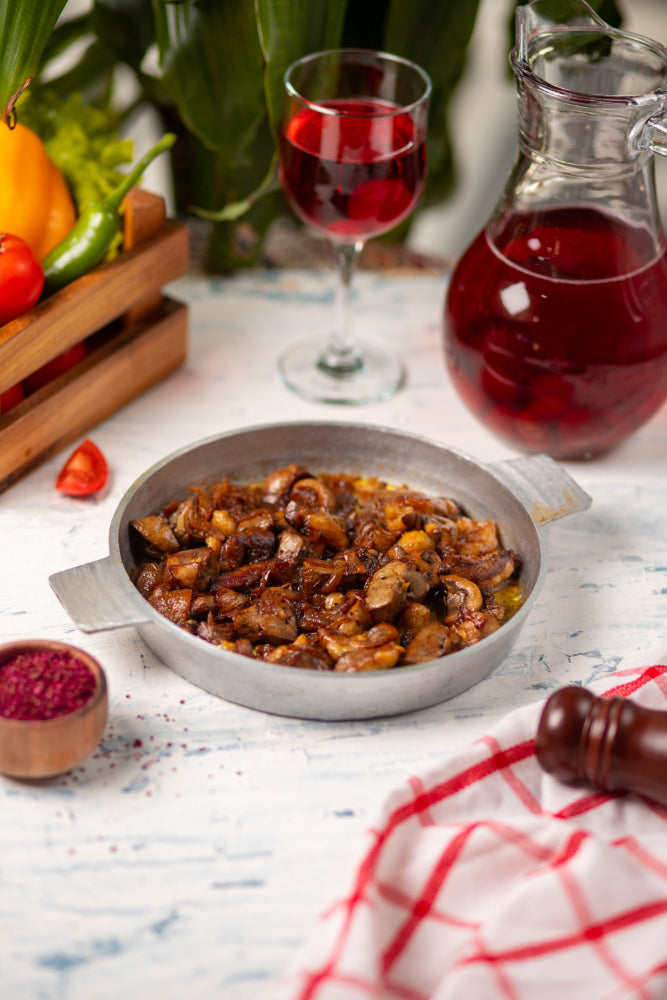 Incorporating wine into the kitchen is not just reserved for starred chefs. Here is a simple and tasty recipe that highlights the richness of our red wine. What better way to taste our wine than to incorporate it into a delicious dish?
---
Beef Bourguignon Our Way
Ingredients :
1 kg of beef cut into cubes
750 ml of our red wine
2 carrots, sliced
2 chopped onions
3 minced garlic cloves
150 g of bacon
250g mushrooms
Bouquet garni (thyme, bay leaf)
Salt pepper
3 tablespoons oil
2 tablespoons of flour
Preparation :
In a large pot, sauté the bacon bits and onions in the oil until lightly browned.
Add the beef cubes and brown them on all sides.
Sprinkle with flour, mix well.
Pour in the red wine, and make sure the meat is well coated.
Add the bouquet garni, carrots, minced garlic, salt and pepper.
Simmer over low heat for 2 to 3 hours. One hour before the end of cooking, add the mushrooms.
Serve hot with steamed potatoes or pasta.
This dish is the perfect embodiment of comfort and warmth. The red wine gives it incredible depth and complexity. Perfect for a Sunday meal with family or friends.
This is how our vineyard can transform a traditional meal into a memorable feast. Bon appetit and cheers!