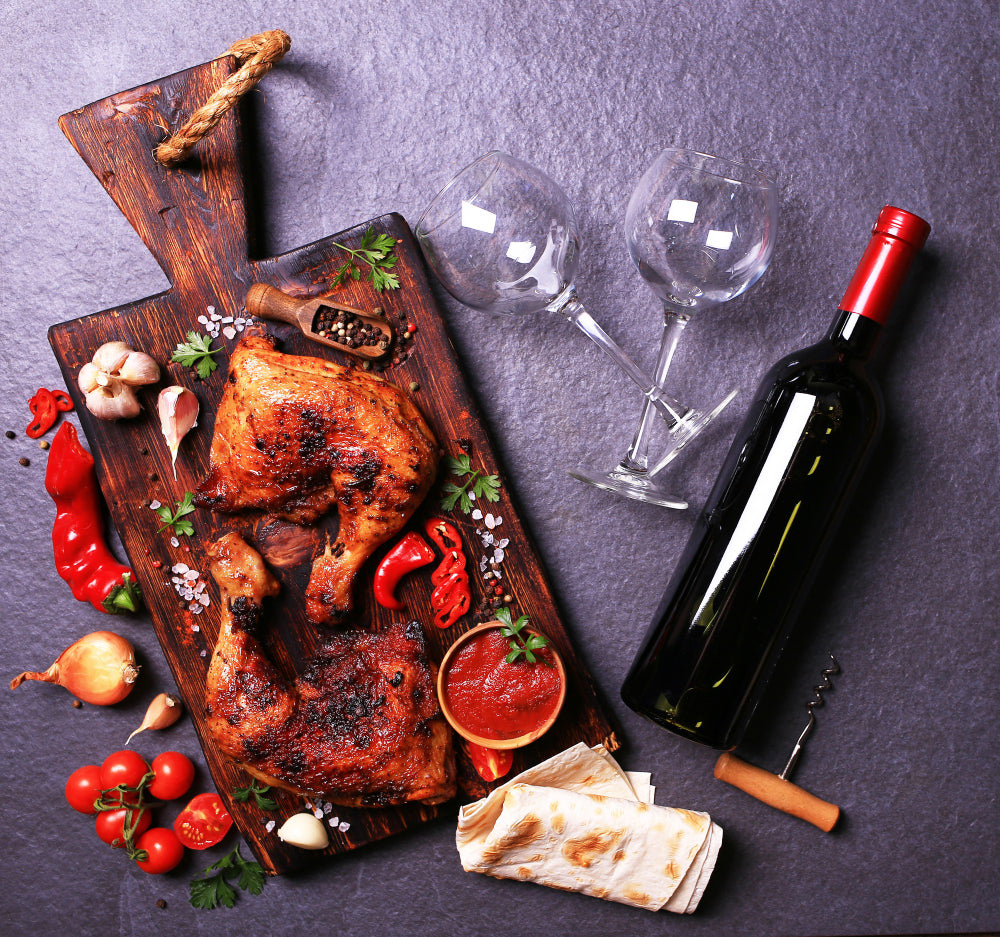 Chicken, with its tender, juicy flesh, is one of the most versatile dishes in the kitchen. In this recipe, we combine it with our signature red wine to create a rustic, yet refined dish that evokes memories of fall, crackling fireplaces and cozy family meals.
---
Chicken Stewed in Red Wine
Ingredients :
4 chicken thighs (top and bottom)
750 ml of our red wine
3 carrots, sliced
2 onions, minced
2 garlic cloves, minced
250g mushrooms, sliced
Bouquet garni (thyme, bay leaf, parsley)
3 tablespoons of olive oil
Salt pepper
1 tablespoon of tomato puree
Preparation :
In a large casserole dish, heat the olive oil and brown the chicken thighs on each side. Take them out and set them aside.
Add the onions, garlic and carrots to the pot. Fry them until they are tender.
Add the tomato puree and mix well.
Place the chicken thighs back in the casserole. Pour the red wine over it.
Add the bouquet garni, the mushrooms, then season with salt and pepper.
Cover the pot and simmer for 1 hour 30 minutes over low heat.
Serve with roast potatoes or mashed potatoes for a complete meal.
---
The combination of red wine with chicken results in a rich, deep sauce that is both comforting and delectable. It is a dish that recalls the very essence of traditional French cuisine.
---
Rediscover the pleasure of a well-done chicken with this recipe inspired by our vineyard. Enjoy your food!
Note: As before, the photo description is there to guide your photographer or your creative process.