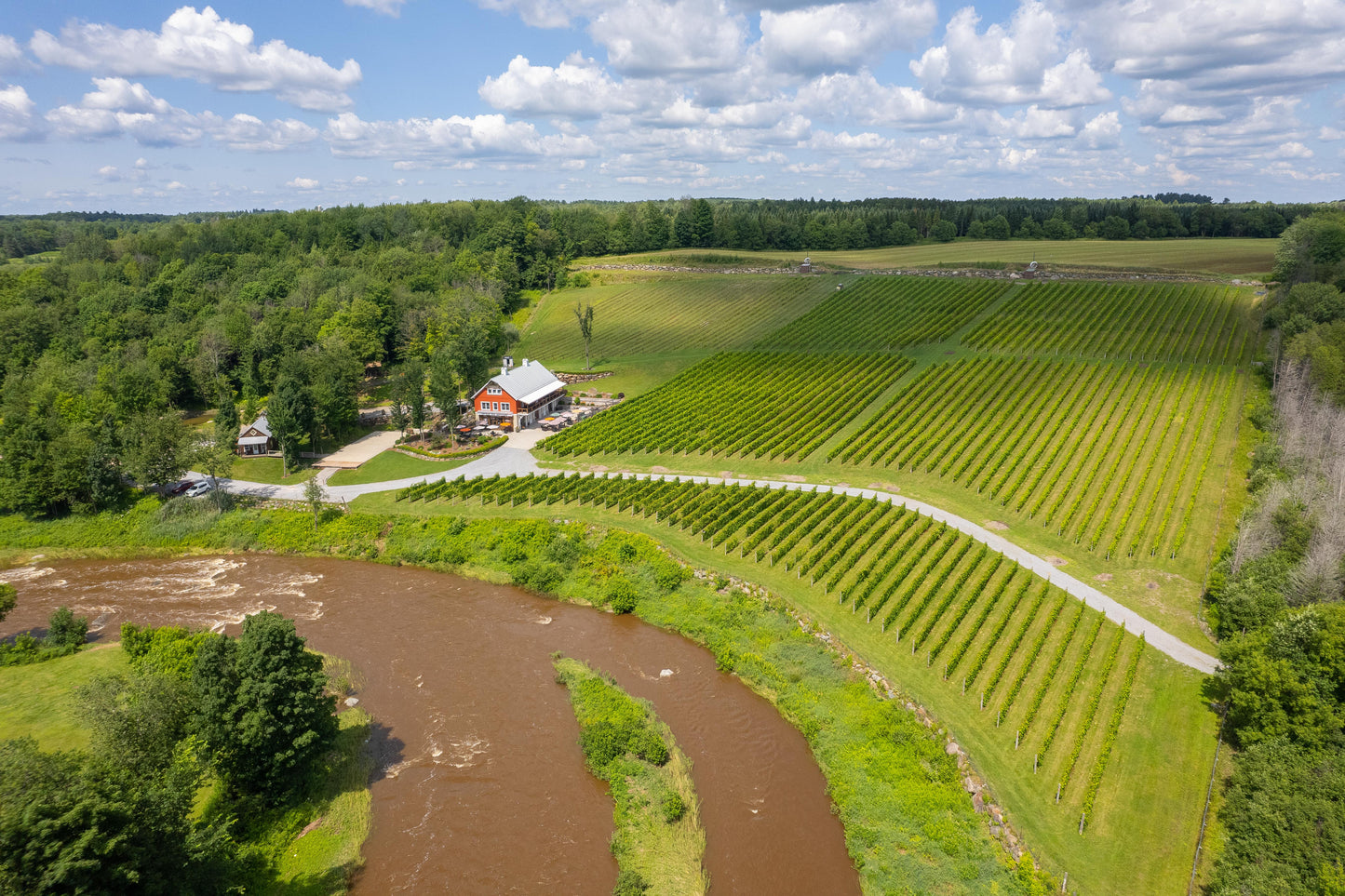 OUR GREAT HISTORY
A vineyard created around a heart story and developed by enthusiasts. A cabinetmaker and a designer who combine their talents to offer you wine of exceptional quality and a breathtaking site on the banks of the Black River.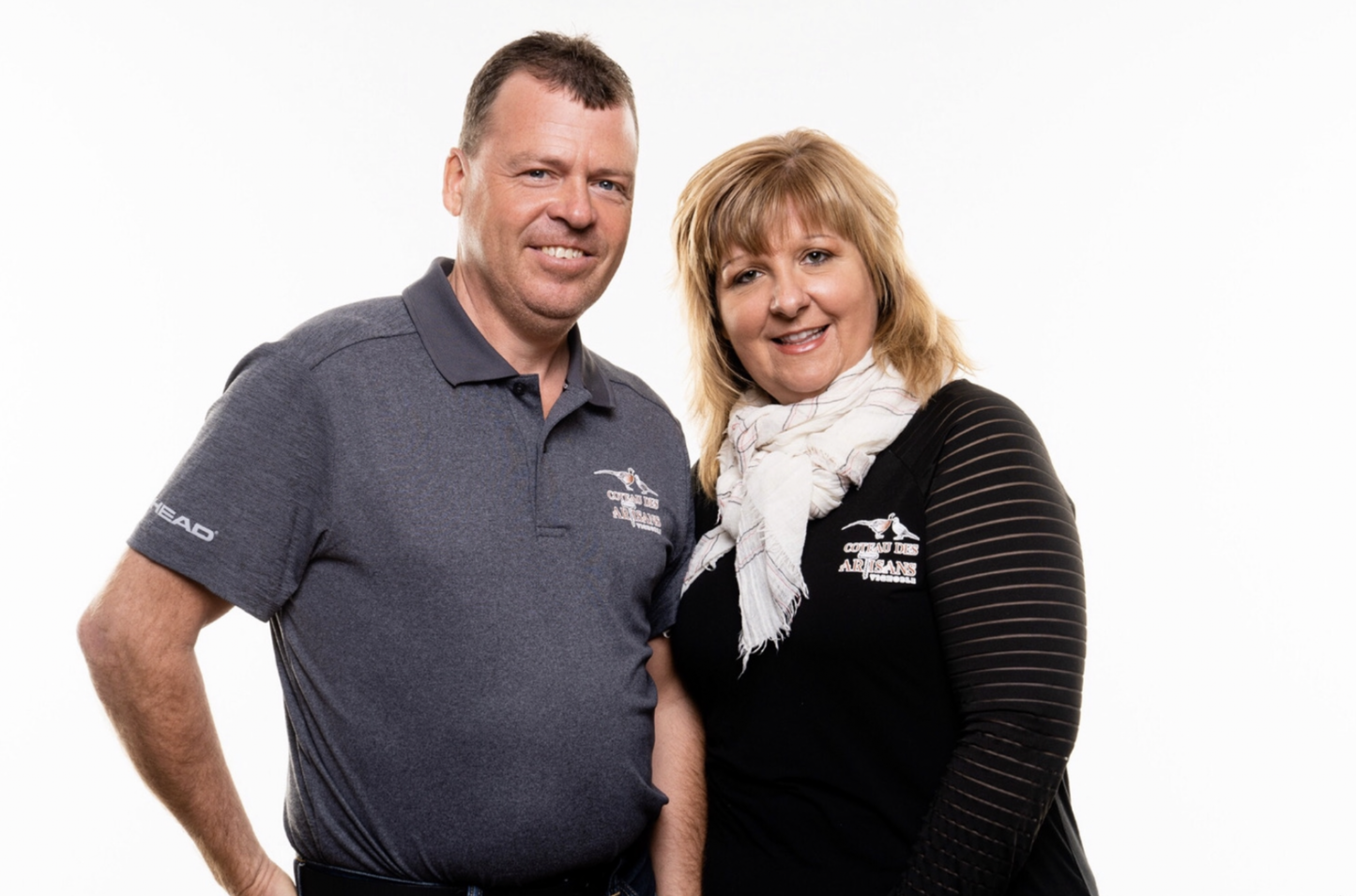 It was in 1997 that the story of Jocelyn Deslandes and Karine Lamoureux began.
​It was in 1997 that the love story of Jocelyn Deslandes and Karine Lamoureux began. Almost at the same time, their first business Cuisine la Vieille Forge, a cabinetmaking workshop where customers dream of having a small piece of entirely Quebec heritage was granted for sixteen beautiful years. Owners of the land in Béthanie since 2006, the cabinetmaker and the designer decided to build their dream house on the edge of the Black River and it was in 2012 that the idea of the vineyard appeared. Nine months of excavation and drainage will have enabled them to prepare the plot for planting. It was in June 2014 that the first planting took place. The choice of grape varieties was self-evident for these lovers of our land , from our heritage, they decided to help develop the unique taste of Quebec wine with frost-resistant grape varieties adapted to our winters!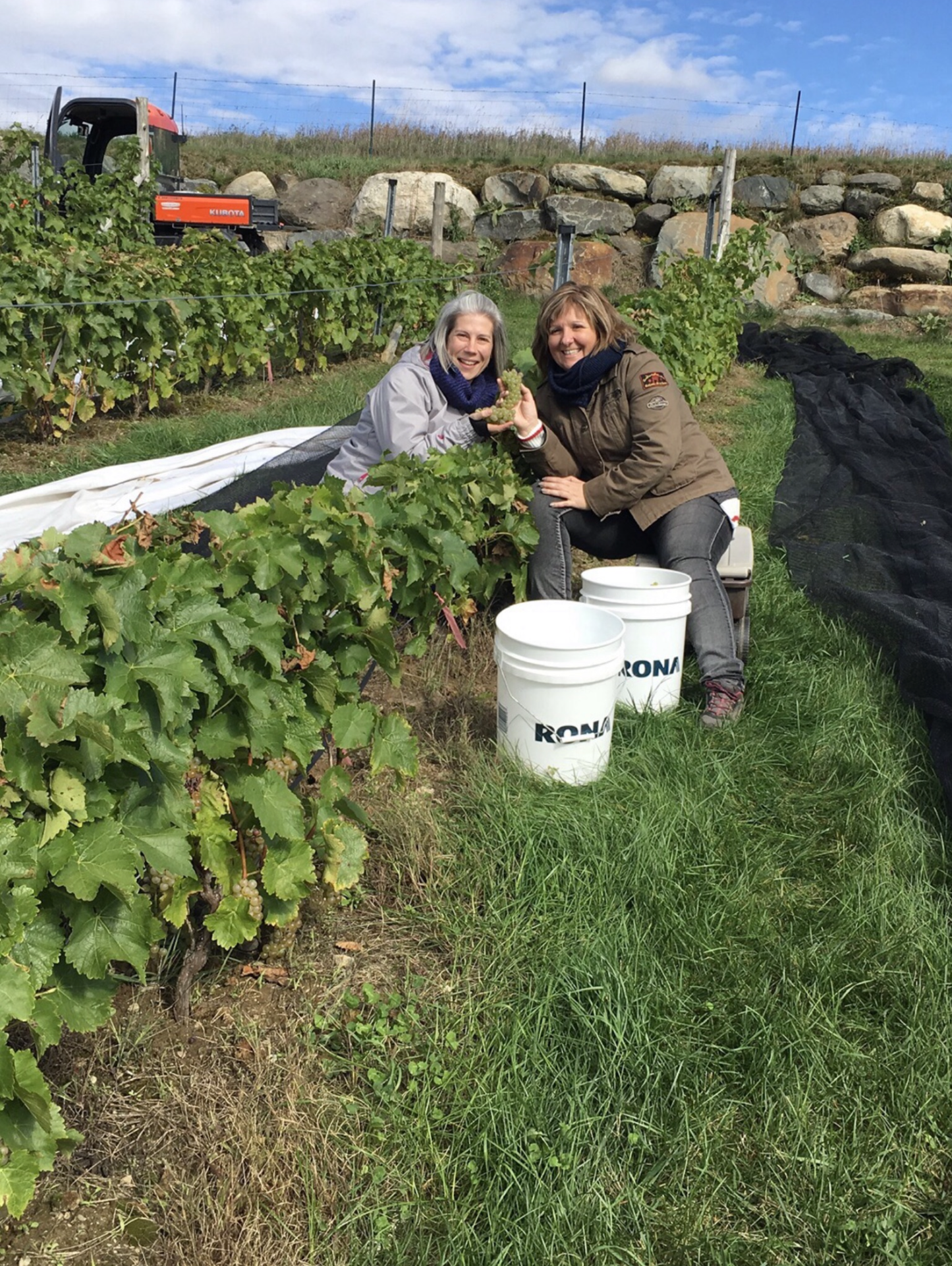 Our Vines
5000 vines were planted in 2014 and more in June 2015, for a total of 7000 vines. (White Frontenac, Red Frontenac. Gray Frontenac, Vidal, Marquette and Petite Perle)
The last planting of 3000 vines made in June 2020 allowed them to complete the last stage to obtain 10,000 vines in the end. (Acadia, Baco Noir and Vidal)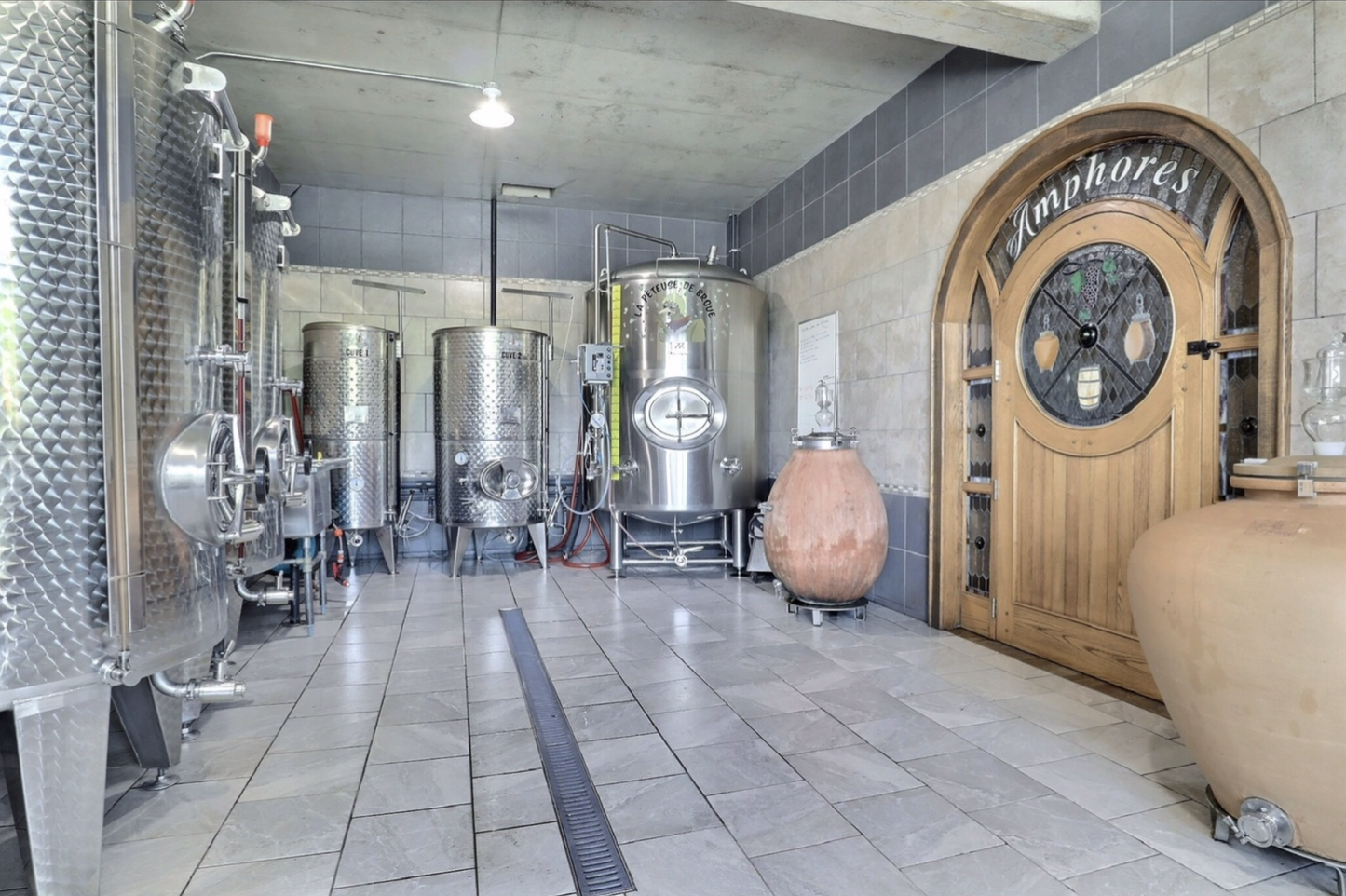 Our Cellar
The fall of 2015 was filled with emotions as the construction of the cellar and the boutique began. The toponymy of the land offered the possibility of building a cellar by gravity on three levels. The south-facing hillside, with its loam/sandy soil, allowed the vines to take root well. With their experience and their previous profession, obviously the owners have built and manufactured practically everything themselves, all spread over four years.
September 21, 2017, this date, the winegrowers have been waiting for it for a long time. First day of harvest! It's finally time to reap the rewards of so much hard work!
Seven years after the start of the works, the inauguration finally took place...on June 15, 2019!